Osram, one of the world's leading lighting manufacturers, continues to make progress with the carve-out of its general lighting lamps business. After the supervisory board of Osram Licht AG approved the carve-out of the unit in June 2015, the name of the new company has now also been decided. "We have opted for a combination of the terms 'LED' and 'advance' and will call the newly established company LEDVANCE," said Olaf Berlien, Chief Executive Officer of Osram Licht AG. "The name reflects the trend toward LED in the lighting market as well as the opportunities arising from this development – opportunities LEDVANCE will actively exploit."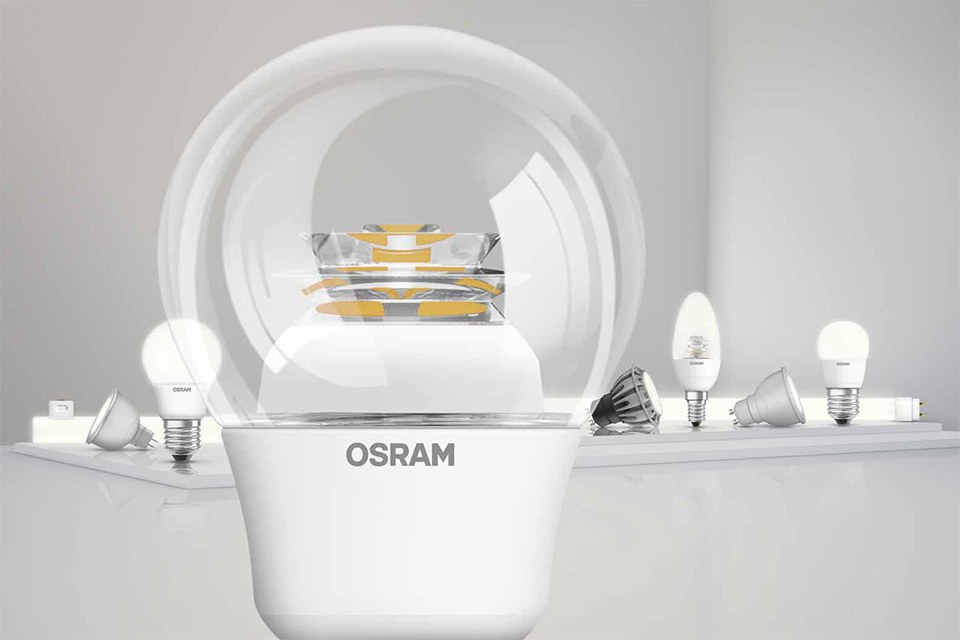 From July 1st, 2016 on, Osram's lamps, over-the-counter (OTC) luminaires, and connected and intelligent lighting solutions will be sold under the new business unit's name LEDVAN…
The product portfolio of LEDVANCE covers traditional lighting, modern LED lamps and standardized over-the-counter (OTC) luminaires, as well as connected and intelligent lighting solutions for smart homes and smart buildings. LEDVANCE will be led by Jes Munk Hansen (47), a Dane who has already been at the helm of the lamps business for one year after previously heading Osram's important Americas business. Oliver Neubrand (45) will be responsible for finance, Erol Kirilmaz (43) for sales and marketing, Peter Mannhart (56) for operations, and Bettina Kahr-Geleng (45) for human resources. "Together with this internationally experienced and highly motivated management team, I'm looking forward to leading LEDVANCE jointly with our more than 10,000 proficient and committed employees into a future of sustained success," said Hansen. "I see good growth opportunities especially in the area of standardized OTC luminaires."
Corporate Communications & Brand Strategy:
LEDVANCE is already in a very good position today. The company has a powerful international sales team, comprehensive expertise in the lighting industry and in the volume business, and can also use the Osram and SYLVANIA brands on the product level in the future. As an independent company with leaner structures and more freedom, LEDVANCE will also be able to respond considerably faster to changes in market conditions and individual customer needs. "With this, we are pursuing the idea of a consistently customer-orientated organization," said Hansen.
The schedule for the formal carve-out of LEDVANCE remains unchanged: The organizational separation of the lamps business is to be completed as of April 1, 2016, while the legal separation is planned for July 1, 2016.
About Osram:
Osram, based in Munich, is a globally leading lighting manufacturer with a history dating back more than 100 years. The portfolio ranges from high-tech applications based on semiconductor technology, such as infrared or laser lighting, to smart and connected lighting solutions in buildings and cities. Osram had around 33,000 employees worldwide at the end of fiscal 2015 (September 30) and generated revenue of almost €5.6 billion in that fiscal year. The company is listed on the stock exchanges in Frankfurt and Munich (ISIN: DE000LED4000; WKN: LED 400; trading symbol: OSR).
Save
---
Post time: 03-15-2016