Mini Outdoor Solar Light
◆LED Brand:Epistar
◆Light Color:Cool White
◆ LED Type:SMD LEDs
◆Motion angle: 120°
◆Battery:3.7V 1200mah
◆Lighting Time:6-8 hours
◆Solar Panel:5.5V/0.8W
◆CCT:6000k
◆Lumen:50lm
Product Detail
Installation
Lighting mode
Applications
Packing Information
Product Detail
SPECIFICATIONS
LED Brand:      Epistar                                                   Light Color:             Cool White
LED Type:        SMD LEDs                                             CCT:                         6000K
LED QTY:         6pcs                                                       Lumens:                  50LM
Size:                 L144*W47*H44mm                                Motion Angle:         120°
Material:           ABS                                                       Sensing Distance:  0-8M
Watt:                 1W                                                         Lighting Time:         6-8hours
Battery:            3.7V 1200mah                                       Solar Panel:             5.5V/0.8W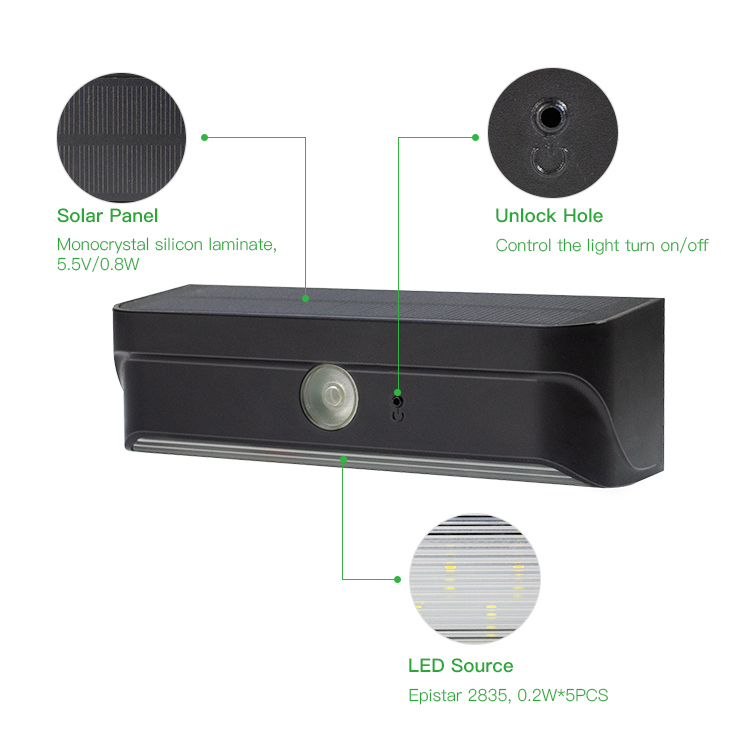 CHARACTERISTICS
1. Dark Sensing Modes
The lamp will turn to auto on when the sunlight is less. And when the sunshine is bright enough, the lamp will auto off. It will auto on in the dark and auto off when light detected.
2.  Simple Installation
This solar mini light can be mounted on the wall with provided wall plug and screws in seconds, no cable or wire necessary.
3.  Durable & Waterproof
Our solar mini lights installed with the most advanced PIR motion sensor technology, the recommended install height is 5.6-6.6 FT, it can detect motion up to 10-32 feet away at a 120 degree angle. This solar power motion light automatically turns on when it senses the motion of someone driving to your house or walking to your door.
4. 120°Wide Sensing Range
Our solar mini lights installed with the most advanced PIR motion sensor technology.
ADVANTAGE
Quality assurance: All the products will go through 5 checks during production,raw material check, Lights beads check,aluminum plate check,power supply check and the finished products 48 hours test.
Warranty: Two years warranty,the broken lights will be replaced and the new lights will be sent to you together with your next order.
Competitive production capacity: monthly production more than 100,000 pcs bulbs or other lights
Manufacturer's price: Factory direct sale,competitive price.
 APPLICATIONS
widely application at : Park /Street /Roadway /Parking Lot /Public square / plaza /Campus /Airfield /Farm & Ranch /Remote Area for special use etc. It can be applied to lighting and decoration at night.
INSTALLATION INSTRUCTIONS
Two available mounting methods for this product, the first one is drilling on the wall, fixing the fixture with expansion plugs and screws. the other one is using waterproof 3M adhesive tape.
The 1st installation method as follows:
1. marking the position of two mounting holes with the scale on the back of the fixture.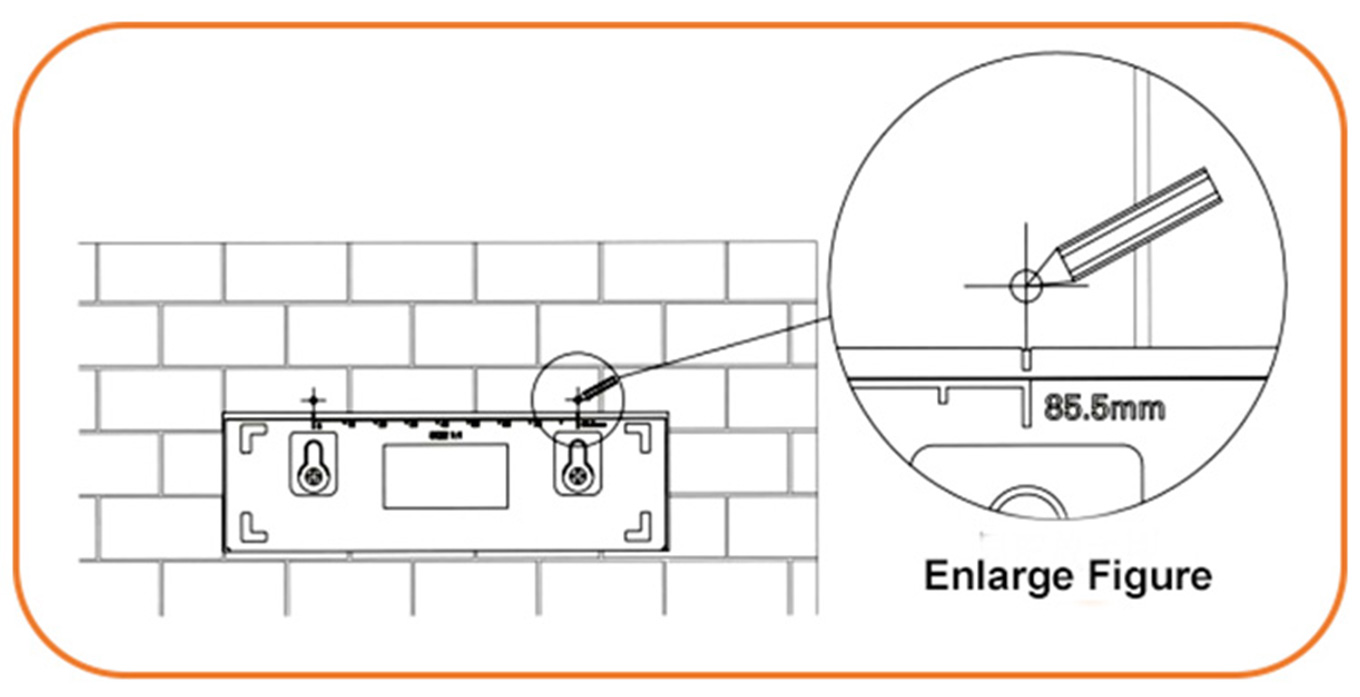 using an electric drill to punch holes in marked positions, with diameter 6mm depth 30mm.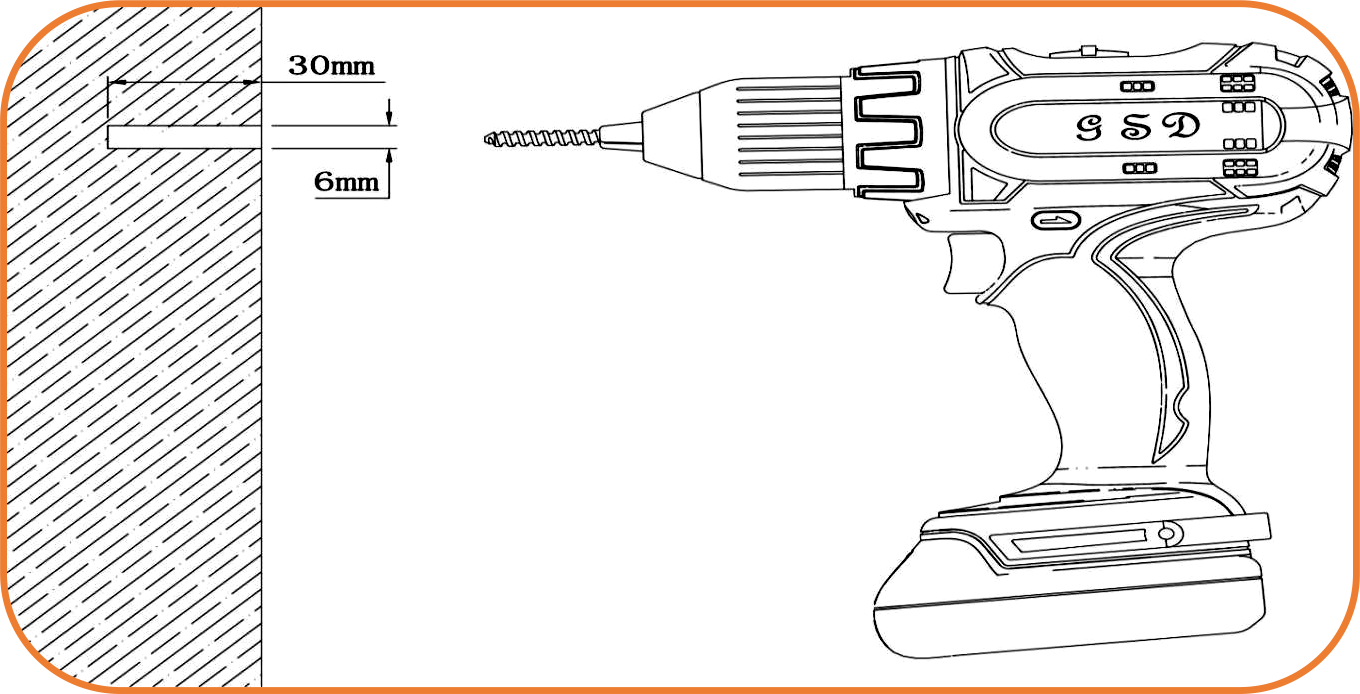 3.  insert the expansion plug into the hole, and then lock them with screws. The screws    head can be 5mm away from the wall.Fasten and hang down fixture on the screws.